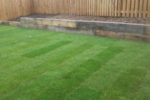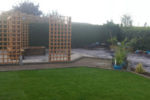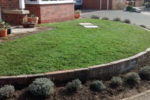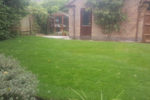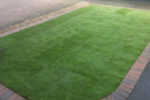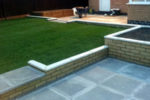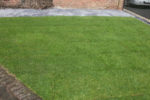 Lawn Care in Loughborough
Lawn Care :
Lawns take a lot of looking after if you want them to keep looking good all year round year after year.
We provide a complete lawn renovation service from feeding and weeding, scarifying and aerating through to a complete new lawn.
Lawns can take a lot of punishment before they give up the ghost but if it is just too shady or the weeds have taken over then the best option is generally to replace it.
If we are going to replace a lawn we like to weedkill the entire area to kill everything off, then after a month or so we like to rotavate, level and compact the entire area so that we have a very good surface to lay the new lawn on.
If the soil has a high clay content then we will add sand and some good top soil to allow the new turf to take.
Sometimes if the ground is too wet then some form of drainage would be installed.